Hubby and I went to a wedding this past weekend in New Orleans. It was a lot of fun: laughing, dancing and good eating. The bride and groom looked dapper. Hubby was looking mighty scrumptious too :).
I liked the dress I wore but it didn't translate well in the pictures. In almost every picture I looked pregnant and I'm not. Umm...at least, I think I'm not. Just kidding. I know I'm not pregnant.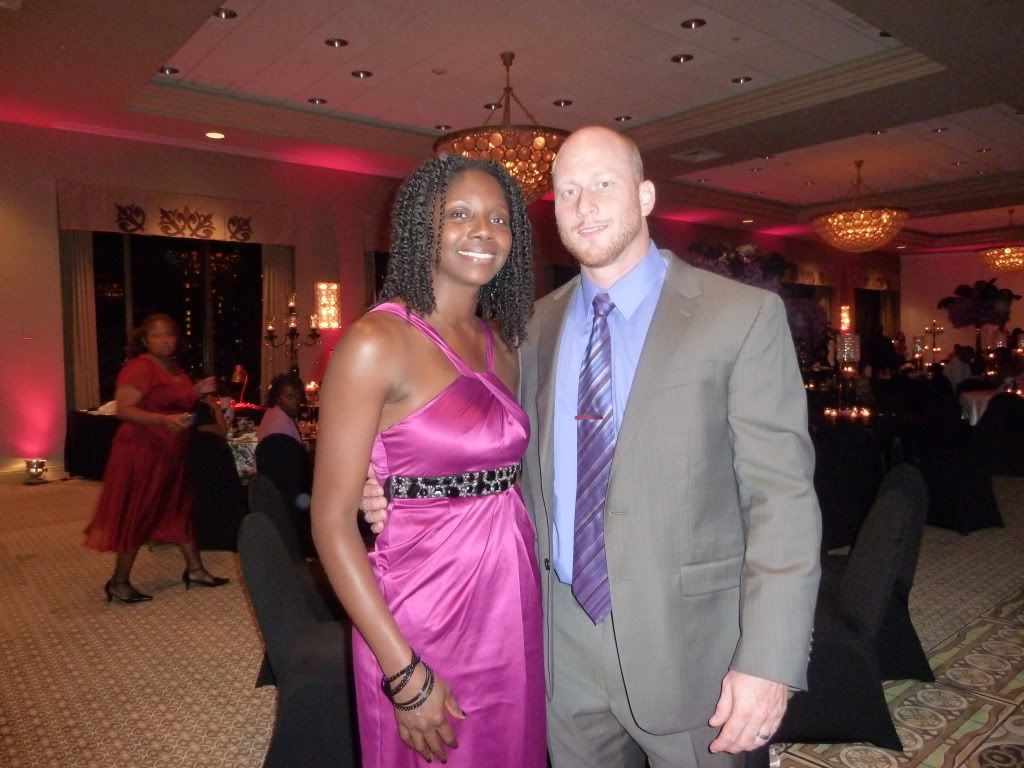 What do you think, about 4-5 months? Kidding. I'll compare this picture some day to an actual preggo photo. LOL
Well, it may have been the dress or the fact that I ate a crap ton of food. Maybe both. Regardless, at least I have an idea of how I would look if I were pregnant.
This is a little better :)
I love weddings :)
Mrs. K