My plan is to make Sundays my sewing days. I know I may not have time to sew every Sunday but if I have a designated day, I may just sew more. During the week there's no time for leisure (which I consider sewing to be a leisurely activity)--just way too much going on.
On Saturdays we usually have a lot planned and it's also our major house/car cleaning/maintaining day. We also spend a lot of time on Saturdays socializing our dogs with other dogs and kids or just hanging with them at a park or in the woods (my husband is a nature freak and he's turning me into one too).
Anyway, I have decided that if I really want to learn how to sew and get good at it I have to set aside some quality time for it. We go to church on Sundays and I have to convince my husband to go to the early service so that I can get home at a reasonable time to sew and work on other projects.
Below is my sewing project for today. I made a tote! I actually sewed it last night because I was home alone (remember I mentioned in the previous post that hubby was gone for a few days so I used part of the alone time to sew). I took the pictures of it today so I'm still calling it my Sunday Sewing Session. Ha!
This is one view. Isn't it cute? Although I don't know what I'll use it for.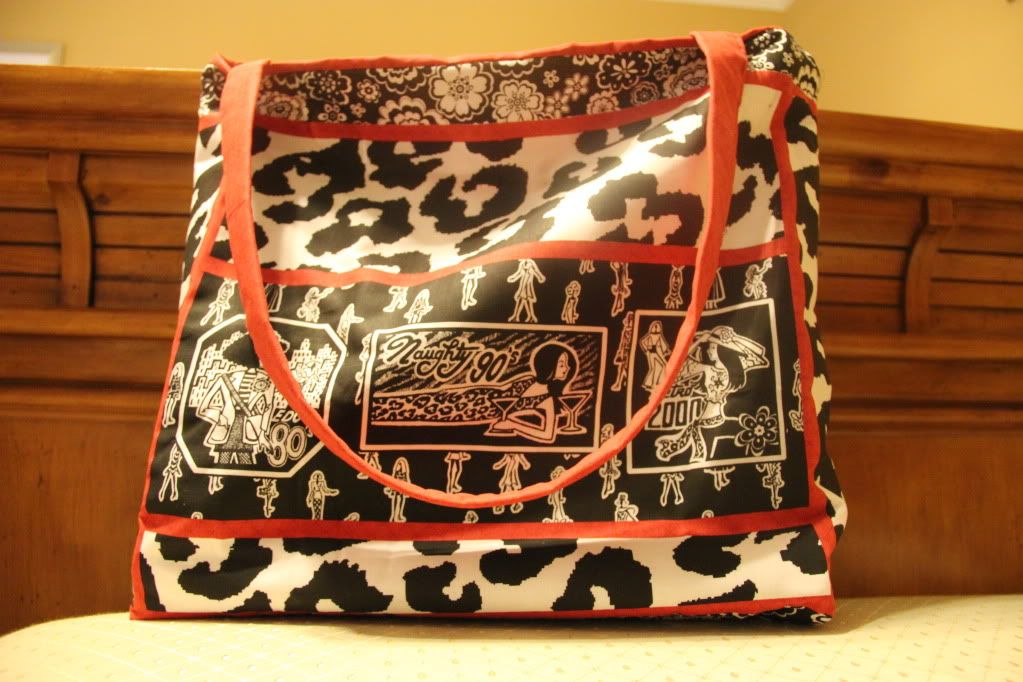 It's hard to believe that two pieces of fabric came in the package and I was able to make this
I spent a lot of time on Saturday looking for fabric to make my pillow cases (since I've got some special requests--lol). At one of the fabric stores (which I cannot remember the name at this time) I stumbled across the pattern for the tote. It was one of those easy to follow instructions type deal. I'm bad at following directions so it took me a while to make it and it still has a few flaws. Hey, but I'm learning. I realize I'm a novice so it's a work in progress, right?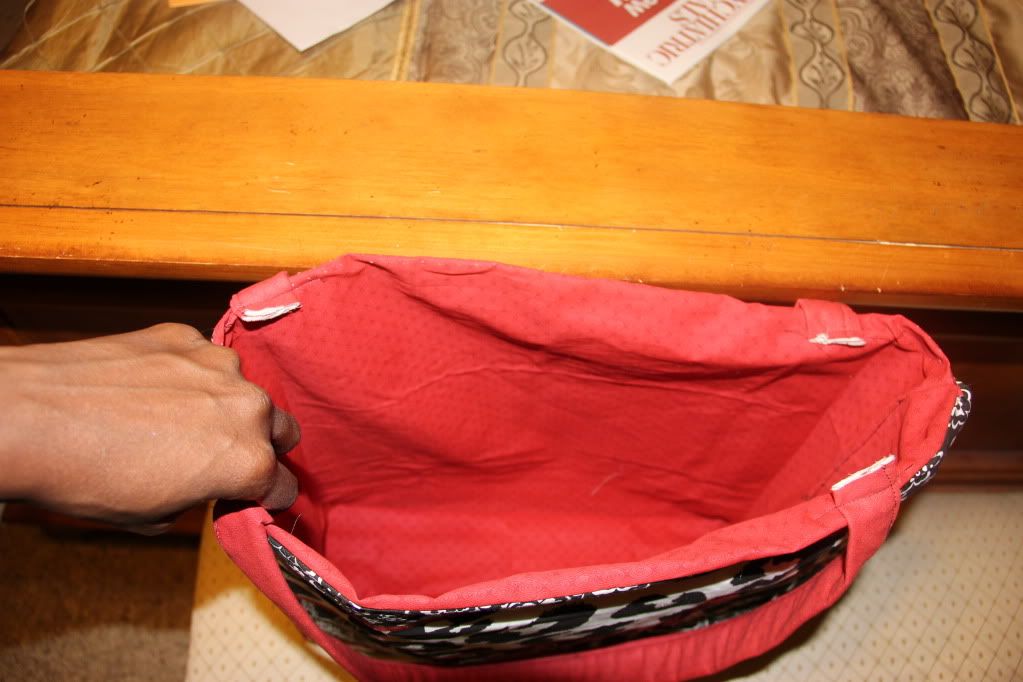 You can see where I messed up the handles because I have a tough time following directions. It told me to do one thing but I thought I knew better and had to do it my way--so the straps are kind of funky. At least I know for next time. :). As you can see, there's a lot of room in there. Oh yeah, I even made the little cardboard thingy to go in the bottom with the left over fabric.
The best part about it all (besides seeing the finished project) was that the fabric was originally suppose to be $15.99 but when I went to check out it was only $1.07 (tax included). How awesome was that? I wanted to get 10 so I could practice but I was on a mission and decided not to go back.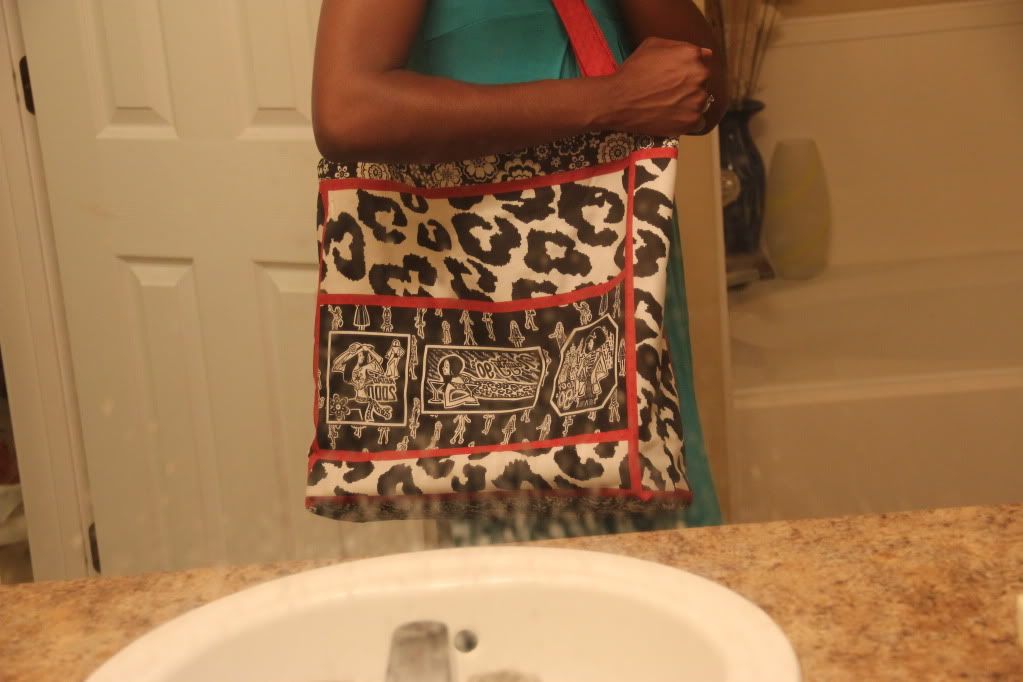 This is a pic of me sporting it in the mirror.
Stay tuned for the next project. I'm not sure what it will be yet but my goal is to sew something next Sunday. We'll see. Have you worked on any projects this lately?