Hubby and I have been married 3 years now. Woohoo! Our anniversary was on May 18. We both had to work but we went out after work. Usually we don't have lunch together although we work at the same place but we were blessed to both have a few hours together to have lunch. After work we went to eat at a new restaurant in the area (called Table 100). The food was good and we had such a great time.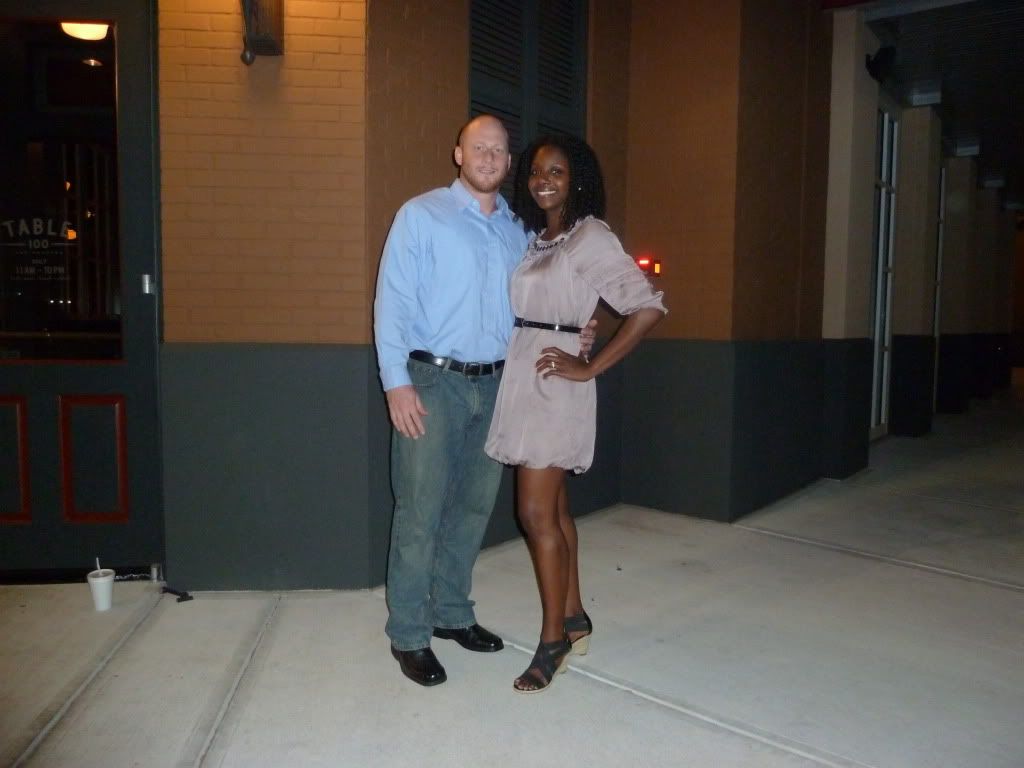 I cannot believe 3 years have gone by already. Wow. We've been together wayyyyy longer than 3 years but our relationship still feels new and vibrant. I feel like we have the securities of an established relationship but all the excitement of a new one. I feel very blessed and we both are thankful for each other.
Us on our wedding day. I guess this is the first wedding pic I've posted, huh?
I hope you ladies are having a wonderful weekend :)