A brief update on life since I've been missing for over a week. Lots of pix included.

Vacation went well in NC. On the way we got to hang out with some good friends. We did look at some homes but it's too early to seal the deal on anything. We are planning on renting for several reasons: 1) we bought the house that we are living in now but can't sell it because we will lose tons of money so we will rent it. We don't want to have to be juggling two mortgages 2) We will be in NC for at least 2 years. We are not sure if we will settle there once we are done with our training. We don't want to purchase a home then move again in a few years. 3) If we do decide to stay in NC, we'd like to stake out neighborhoods before we jump into a purchase.
Hun checking out one of the houses we liked in NC
The most fun yet relaxing were the last few days that hubby and I spent with my cousin and her fiance'. They are really cool down to earth people and we had such a good time. At the cabin we had no cell phone signal so we were cut off from civilization for a few days. I didn't mind though. The cabin was in the mountains and it was so peaceful. I would have preferred to be there in the fall for the foliage but it was beautiful regardless.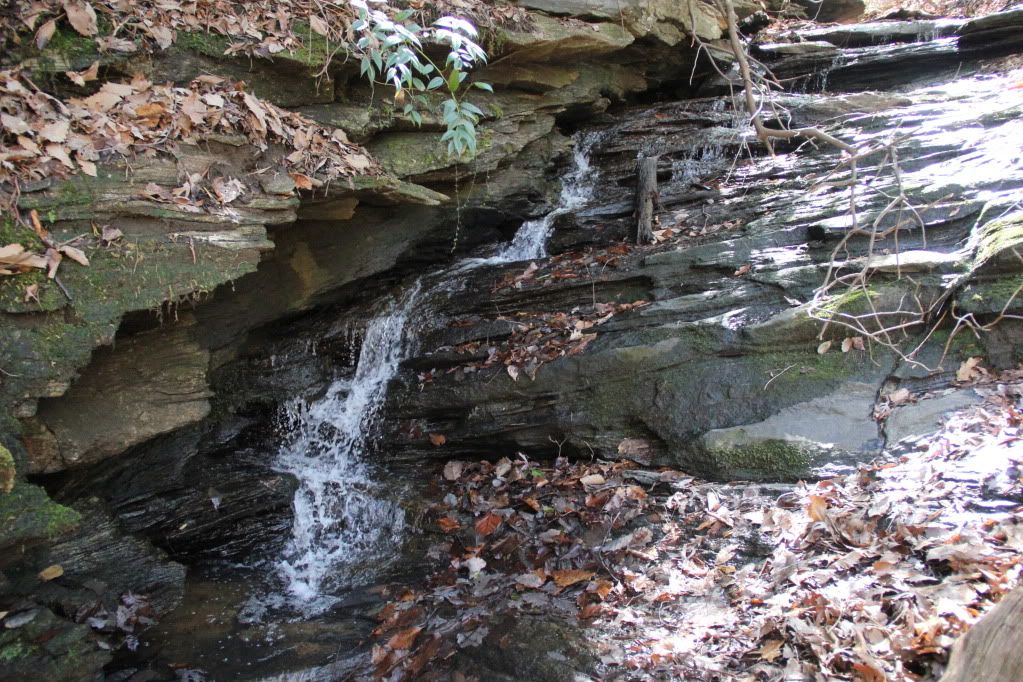 One of the trails we went on, the trail map described a beautiful waterfall (see above). It was beautiful but a lot smaller than expected.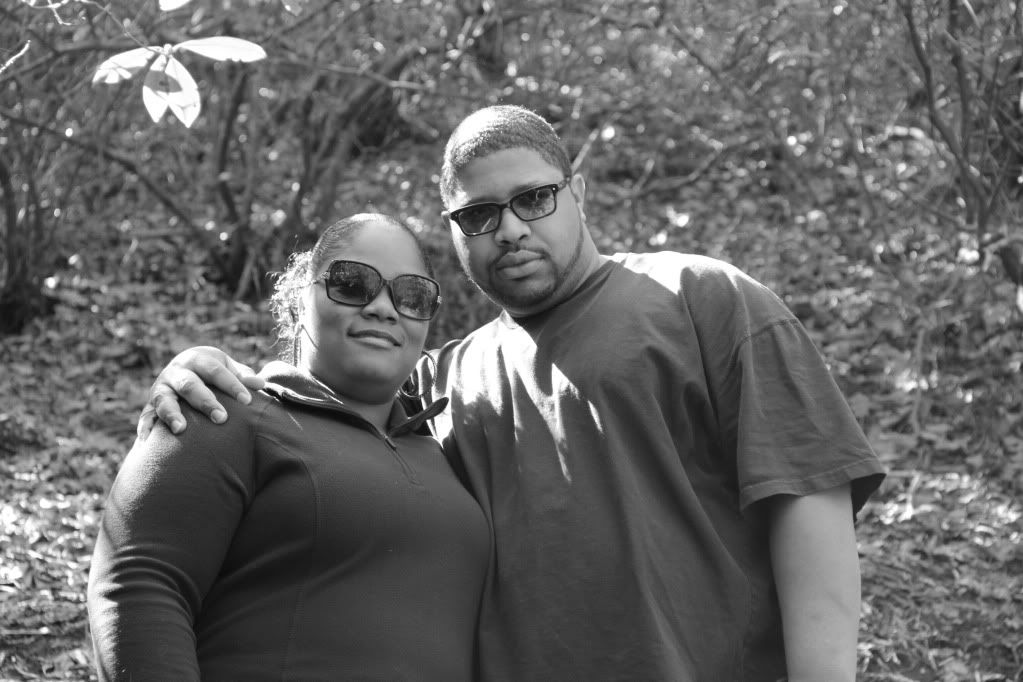 Future Mr. and Mrs. S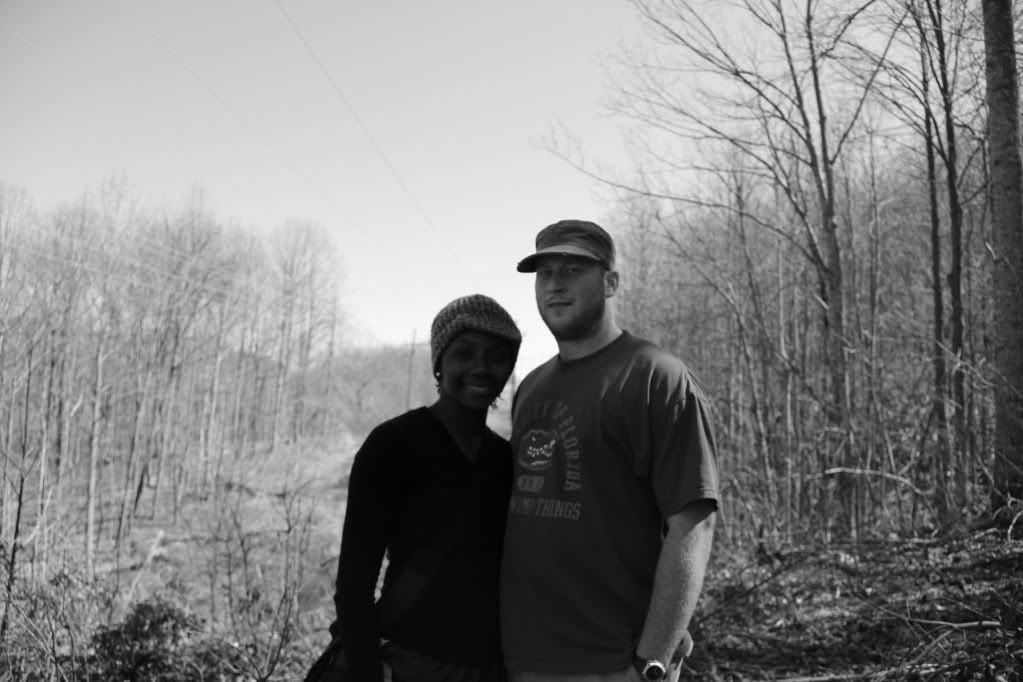 Mr and Mrs. K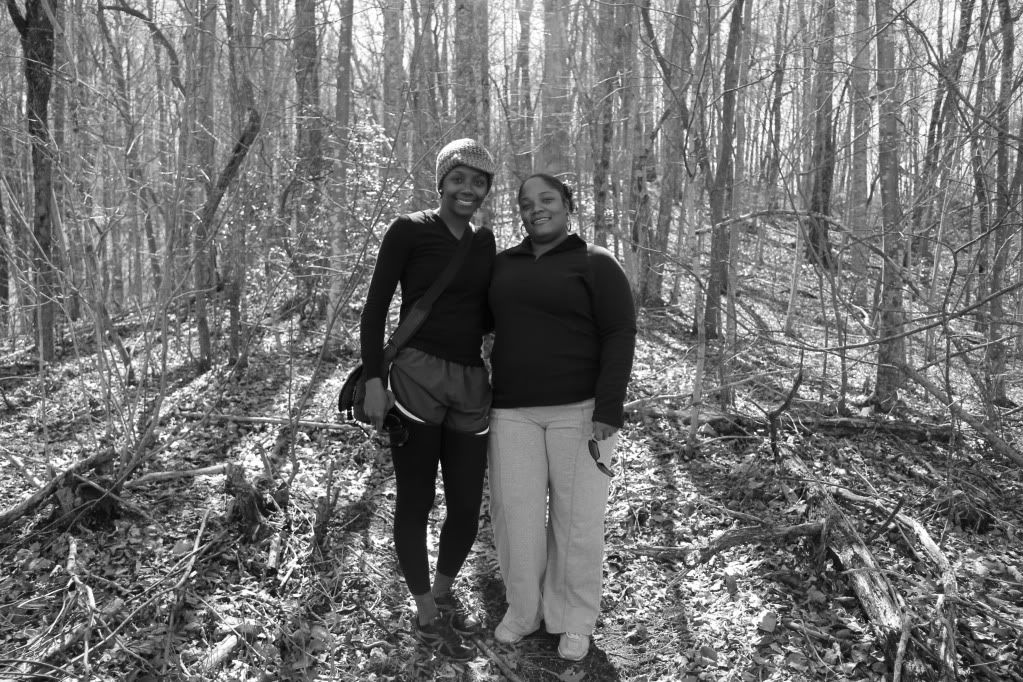 Goofy cousins pretending to be serious for the camera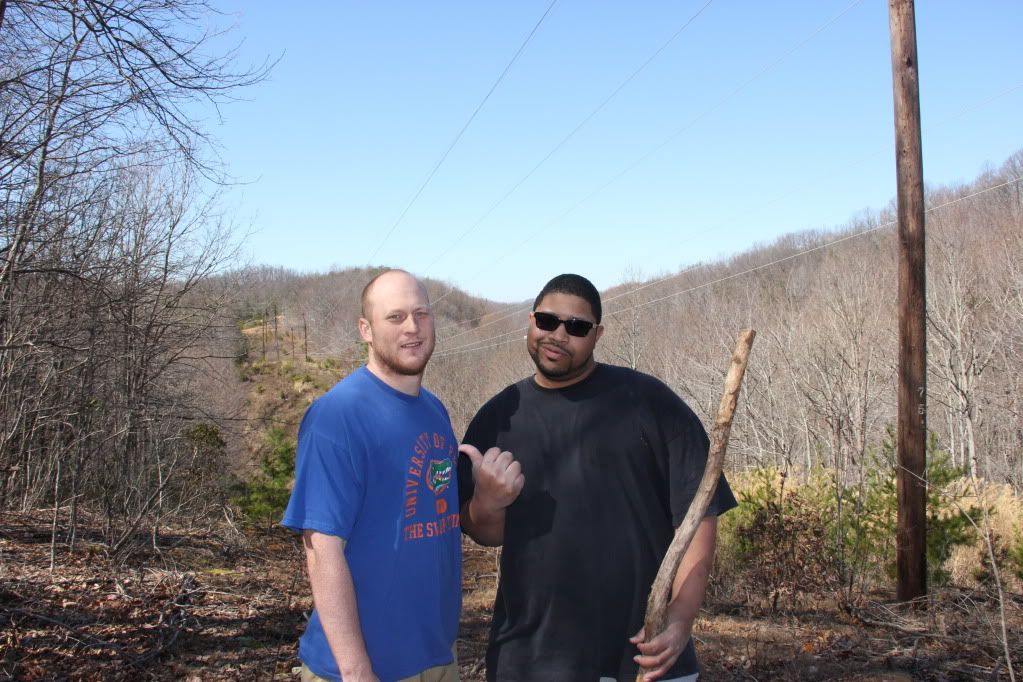 Guys will be guys (notice the distance btw them)