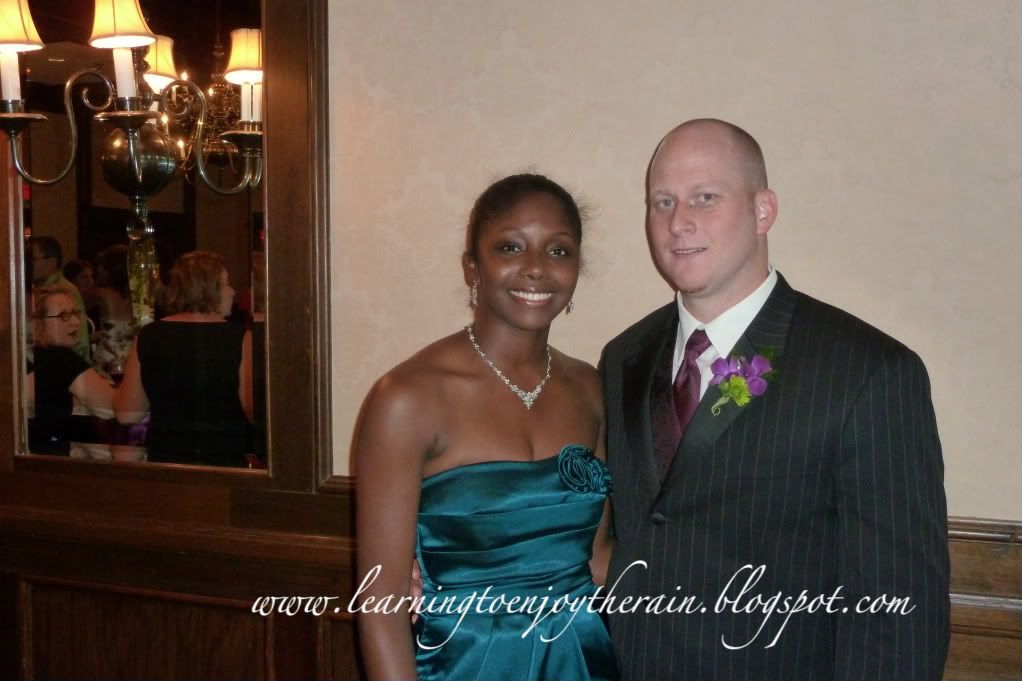 Just the two of us at our friend's wedding in Tampa, FL
Those who know me joke that I should be a truck driver or at least make that my second job. I've been giving this thought some consideration--well not really, but I realize why they say this. I'm notorious for driving hours (most 21 hours in one day) alone or with company. I guess I have family and friends in various places that I try to visit.
I'll just get in my little blue car and start driving. I will pop in a CD and just go! What most people find interesting is that I can also drive for hours without listening to music. During those times I am deep in thought (lol), planning or organizing, praying and talking to God, or talking on the cell phone (guilty!). Nevertheless, I must say that for the most part I do enjoy those long (and some would say boring) rides. It's of course, a lot better when my honey is with me so he can drive and I can talk his head off.
Last week I took one of those trips. If you've read my previous posts, you know that my mother and siblings were visiting for the summer. Well, the children had to go back to school and I had to drive them (hubby had to work). Fifteen hours later (with a car full of sleepy heads) we were in Fort Lauderdale, FL and my mom was headed back to Jamaica. It was a nice trip, but I wished we had a bigger car like a
minivan
SUV.
Anyway, I returned from my trip on Sunday (also 15 hours back) and was so happy to see my honey. The house was so quiet and peaceful. It was also clean, well his version of clean and i was happy to see that. I almost forgot how quiet it was with only us two, although we are both pretty loud people. I thought about how I can't wait to fill it up with our little kiddos in the future but also thought that I should just enjoy the peace and quietness while we have it.
Mrs. K