As hubby and I are preparing to pack up and move to another state, I've been thinking more about the relationships we've built while in our current one. We have met some great couples here (some with kids and others without). It would be awesome if I could transplant them to North Carolina but I know that's not possible. My plan is to keep in touch as best I can (although I'm horrible at it) and to visit often (either them visiting us or the reverse).
We hung out with one of these couples this past weekend. They live in Biloxi, MS and has 3 adorable kiddos. Since hubby and I don't have any kids yet, it's a lot easier for us to just pack up and go somewhere for the weekend. We decided to drive about 3 hours to make waffles for this lovely family (and of course just to hang out too). My hubby is on this whole making waffles thing for all our friends. I love it because I think it's so sweet. He gets all excited about it and prepares ahead of time.
Anyway, we drove down (or up...I'm bad with directions) to Biloxi on Friday night after work. We were greeted with happy faces and tasty BBQ as soon as we arrived. D is a stay at home mom that is really a supermom. Her house is very nicely (and uniquely) decorated, clean, and she makes yummy food. On Saturday morning we went to watch their 10 year old son play baseball. He's a superstar at baseball with a Justin Bieber haircut. Their 2 adorable daughters also went to the game. After the game we all had my husband's Liege Belgian waffles. They were a hit and I'm drooling now as I'm typing because I want one.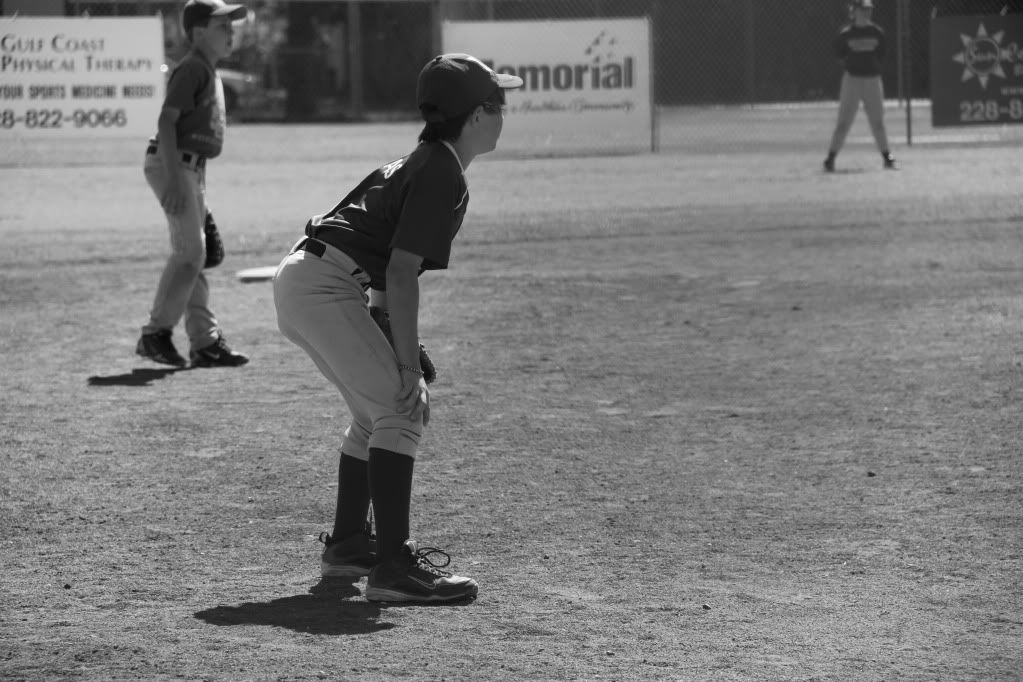 M: future pro-baseball player
H & A: 2 cutie patuties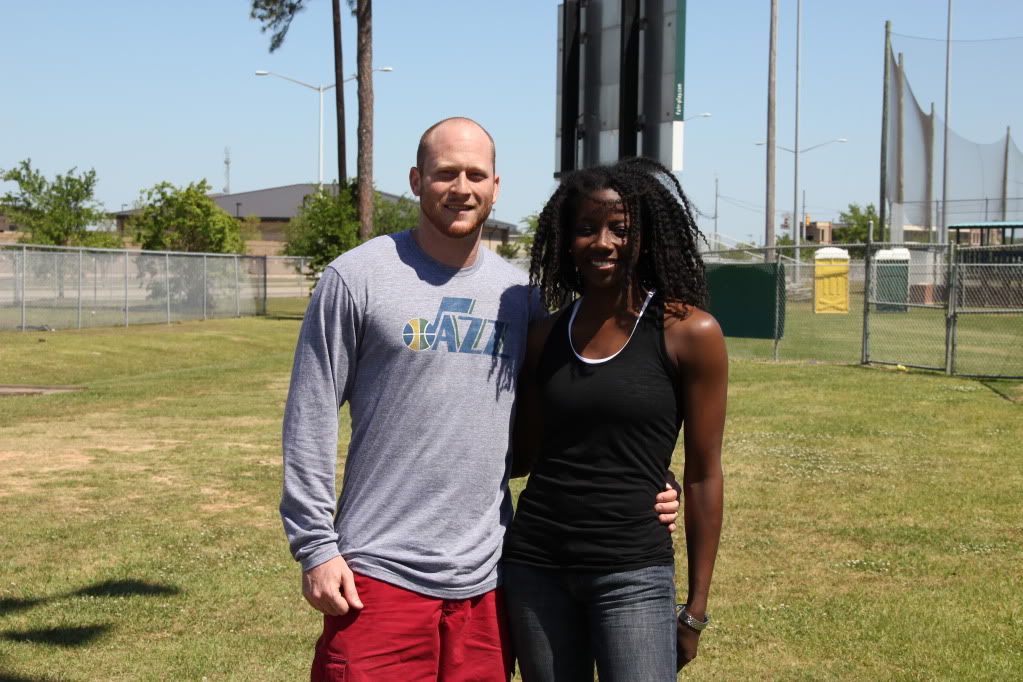 Us at the baseball game. Excuse the wild looking hair. I call it my "lion hair"
Later that evening, they got a baby sitter so the adults could have some fun. We went to downtown Ocean Springs and visited tons of little shops. I bought a cute shirt/dress. We also hung out at the beach for a little while. We visited the Beau Rivage (hotel/casino) and watched old folks choke on their cigarettes while pulling the handle on slot machines. Really, that place was a smoker's paradise and I had to dart out of there before my asthma got the best of me. Anyway, we ate biegnet's before dinner and they were soooo good. Yum! I've got a sweet tooth, can you tell?
Later that evening we ate at a restaurant called the Blue Fly Inn. It was not aesthetically pretty but it was on the bay and had a very calming feel. It also had a family atmosphere and the seafood was good. I had the Blackened Snapper and hubby had the Stuffed Flounder. I was so full that hubby ordered dessert and I didn't even touch a piece (highly unusual for me). Unfortunately hubby had to work the next day so we drove home that night. Overall it was a great trip.
At the Blue Fly Inn. See...not too fancy but the food was terrific.
We had such a good time. It was great hanging out with a couple who were cool, funny, and share similar values as us. I know people say that it gets more difficult to make friends the older one gets but that is not the case for me. I've formed some very meaningful relationships over the past few years. I also look forward to even forming more in North Carolina.
Oh BTW, we found a house to rent in NC and sealed the deal. Yay!