Yippie!!! I made something else using my very very very old sewing machine. So if you have been following this blog for some time you may remember me talking about wanting to learn how to sew a few months back in a
previous post
.
You may also remember me
talking
about my husband's sister teaching me a thing or two about sewing and me making a tiny pillow and phone carrier. Well these things were tiny and not very useful. I also made them with the comfort of my sister-in-law close by so they really didn't count.
I am so excited to say that today I made an envelope pillow case. I did it all by my lonesome (
well, actually with the assistance of a you-tube video posted by someone named CraftyGemin
i). I don't know who she is but I'm so appreciative of her very easy to follow instructions.
I have spent quite some time gathering my sewing equipment before I started sewing. It was nice to successfully sew something uneventfully. I bought two pieces of $1 fabric from Walmart to make the pillow case.
Front
Back: if you zoom in you'll see some flaws but I'm hoping I'll improve with practice.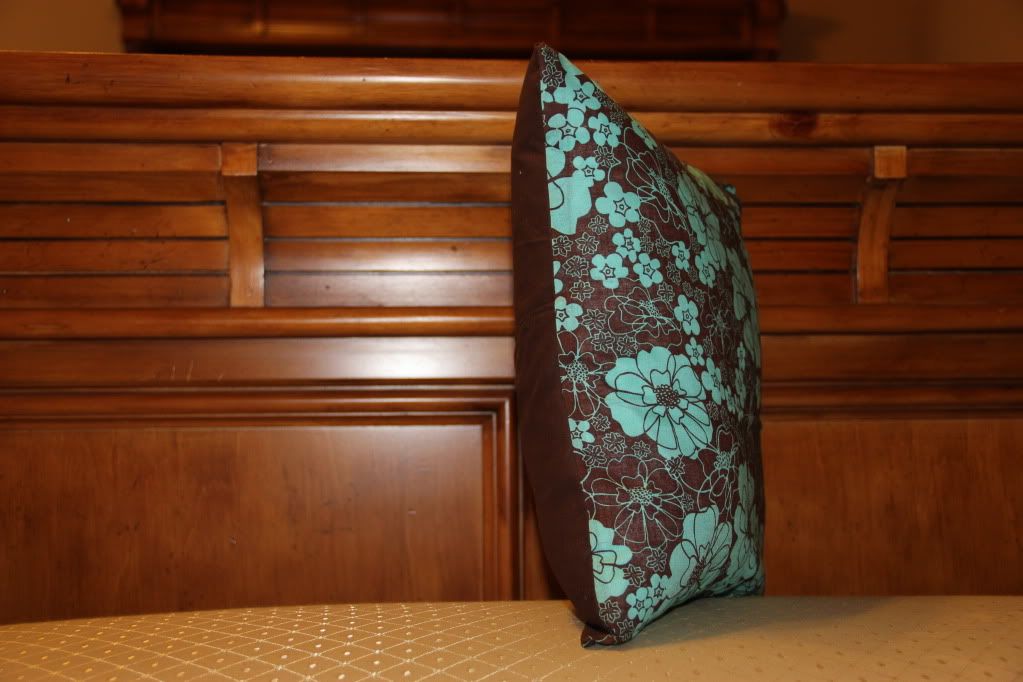 Side view
OK, so I may be getting carried away but I've started asking some of my favorite family members and friends what color scheme and size they would want so I can make them one. I figure that if I get really good at making those, I can move on to something else. I may tackle making curtains some day but for now, I'll stick to pillow cases. :)
Have you made anything recently? Do you have any simple sewing tips/ideas for me?
Bring it on. By the way, these can be easily taken off to be washed.
Mrs. K