Unless you know me personally, you probably don't know which state I live in. That was deliberate. Although I've revealed a lot about myself through blogging there is plenty more to tell. I think when I first started blogging I didn't disclose where I live for several reasons.
For the past 2 years I have been living in Mississippi for school/work. I will be honest and say that my feelings about Mississippi before knowing that I was going to move here was pretty neutral. I really didn't know too much about the state. All I knew was that it's a part of the South. Shortly after announcing that I was going to be temporarily moving here, my friends and family had a lot of concerns and associates had a lot of jokes (negative ones of course).
After living here I must say that I think it's a great place. Now, we don't have children so I cannot comment about the schools. However we have met some awesome people here that we hope to keep in touch with even when we move (Summer 2011). We love our church. There are a lot of great restaurants. Oh yeah there's one Jamaican restaurant here but it's only open 8-5 M-F when I'm working (so sad). My husband and I complain that there isn't a lot to do but we have discovered that there are things to do but you just have to go looking for them (a somewhat difficult task for us with our work schedule). But we try!
Ok, I know this was supposed to be a weekend recap but I'm tangential as you can see. So, I said all of the above to talk about my weekend events (particularly on Saturday).
Still on the Trace (stopped to check out the beautiful scenery and take pics)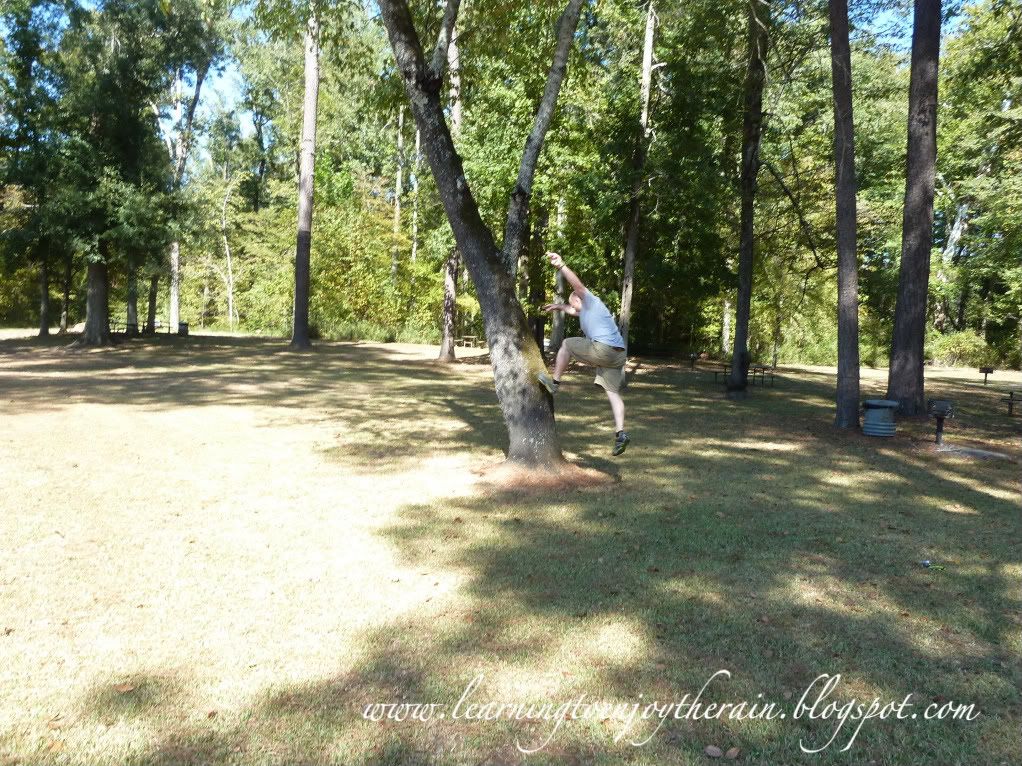 Unsuccessful attempt to climb a tree. I didn't attempt because I was wearing the wrong shoes. It was not very smart of me to wear dress shoes on such a trip. I also never check the weather so I was too warm in the outfit I had on. Ha!
Visited an old plantation built in the 1800s which apparently was considered luxurious then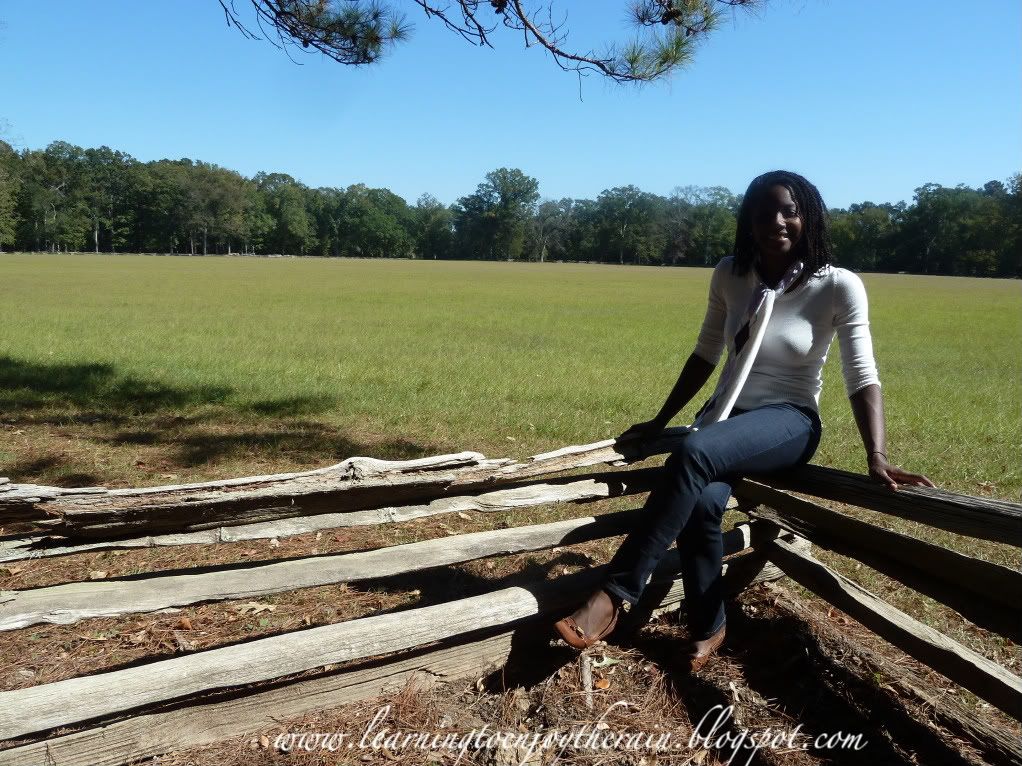 I know that you can hardly see my face but I love this photo (the field and that fence)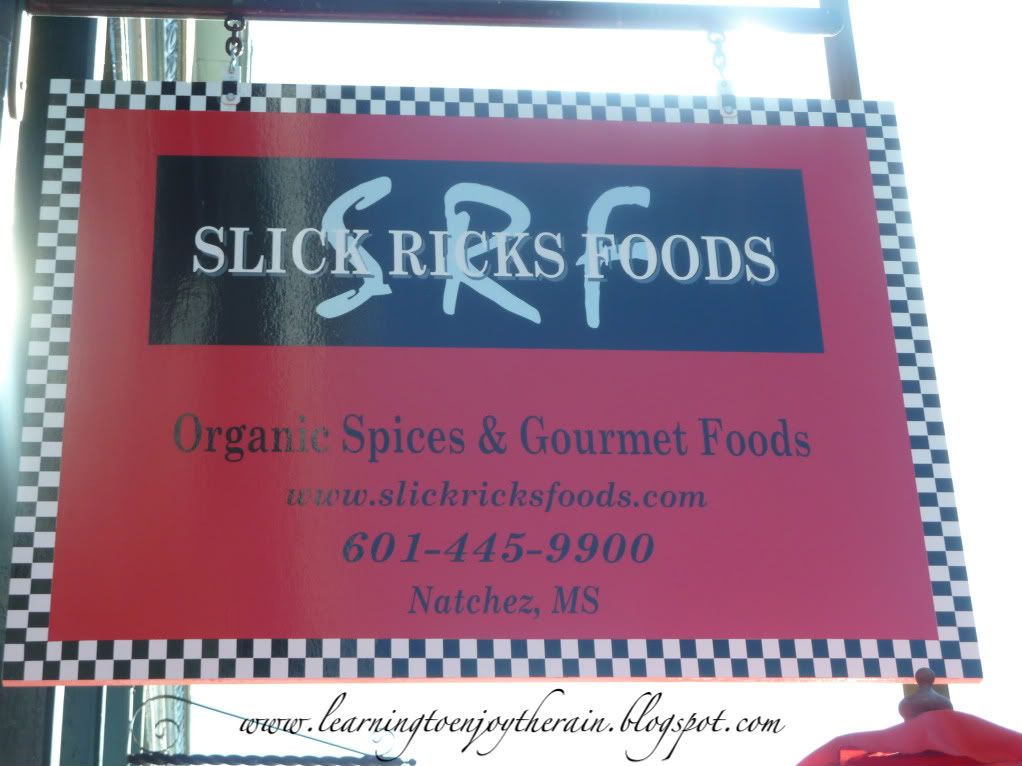 Great little place to eat and we all enjoyed our meals. They are apparently all organic. The owner was so sweet (with her little southern accent). They also sell their spices and other products online so you can check them out if you're interested.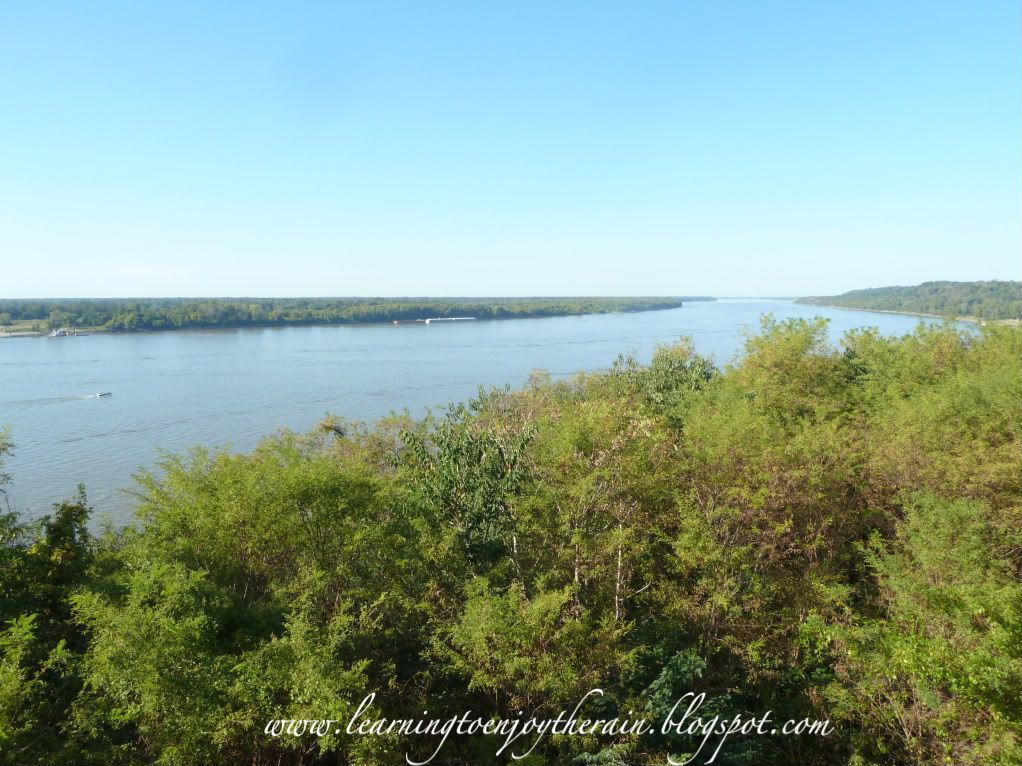 The Mississippi River Pre-Balloon Race
I will try to explain the race. Each balloon is to try to get as close to the barge as possible (of course without hitting it). Once close enough someone in the balloon is to toss a rope that hopefully will land on or close to a target area on the barge. According to the locals each competitor has the chance to win a lot of money or even large items such as cars. Isn't that neat? This was the first one to attempt.
Isn't it pretty? I kept wishing I could be in one of the balloons.
One of my favorites. Very patriotic. It was even more amazing when it was up close and right before my eyes. Whenever the bright flames would burst out the base, it sounded like the noise that the whales make when breathing through their blowholes. I thought for a split second that there were whales in the water below but was reminded that it was the Mississippi River and not the Mississippi sea. What can I say, I've got blond roots at times :)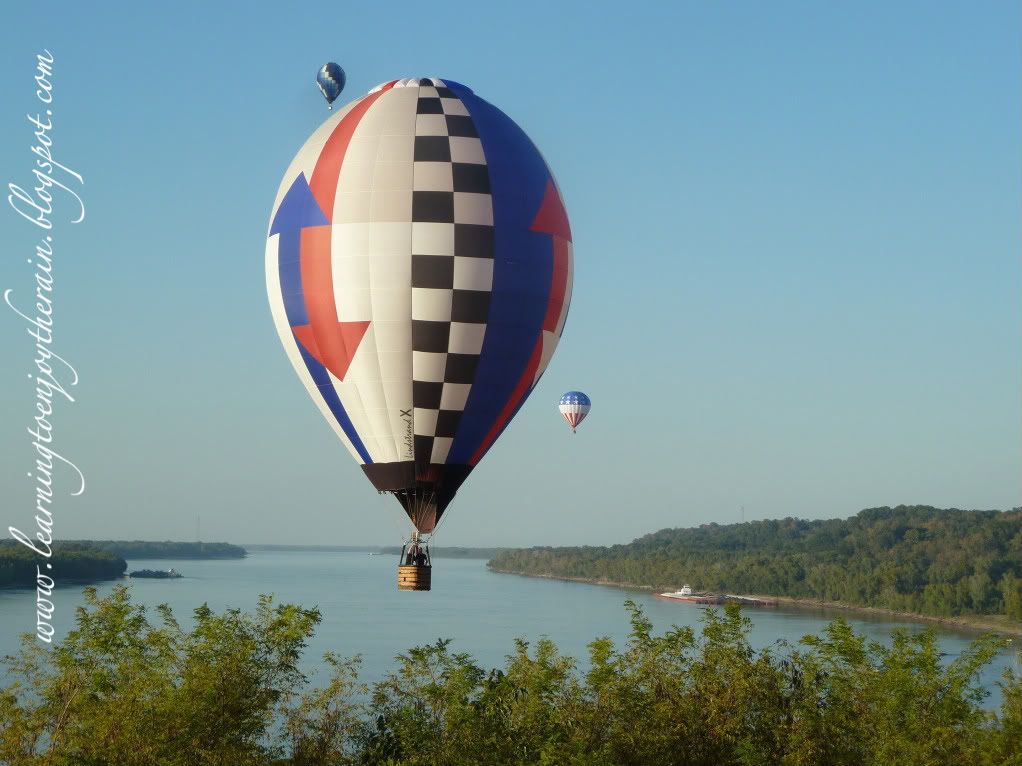 My husband's least favorite, as he pointed out ("why is it so small?"). LOL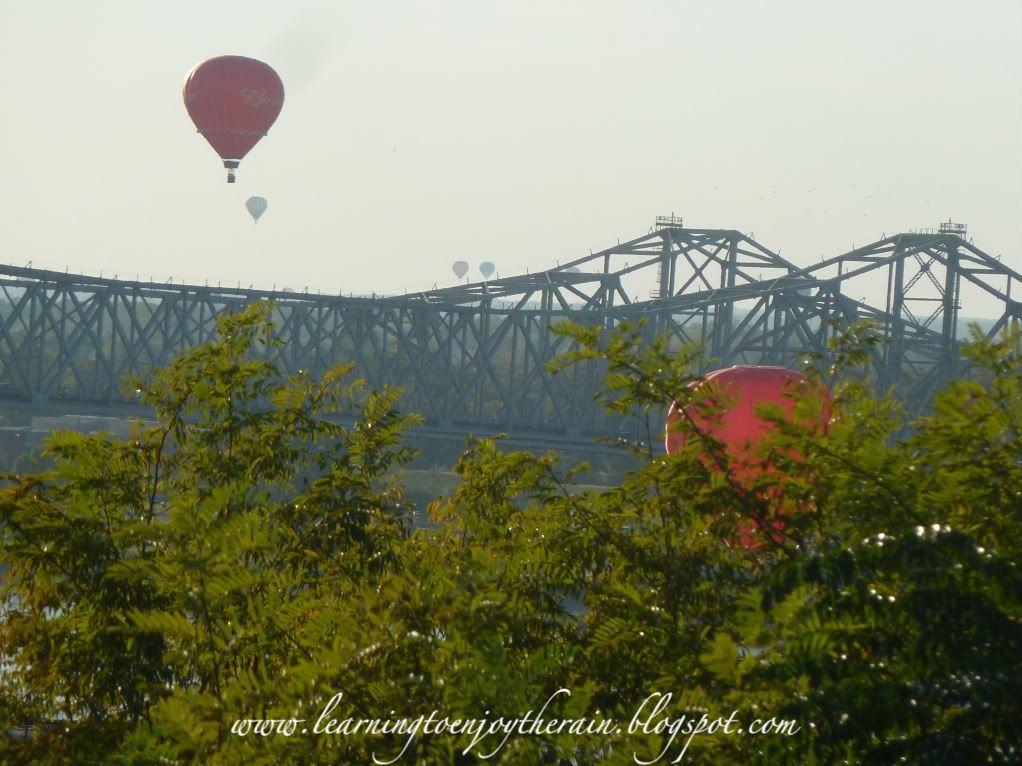 My final balloon pic. We got tired and decided to head home. We don't know who won but we didn't mind, we still had a great time!
Enjoying the festivities!
Hope you enjoyed a little taste of our weekend and some of what MS has to offer. Overall, it was a great Saturday. Today we went to church (as usual). We then took the dogs in the woods and played hide and seek with them. It was so much fun. Oh yeah, we also took them to Petsmart to socialize them. Thankfully they are good with other dogs and people. For dinner my hubby will make the meat (jerk ahi tuna--with a pink center of course) and I will make the sides (edamame and spinach). Yum!
Hope you all had a wonderful weekend too!