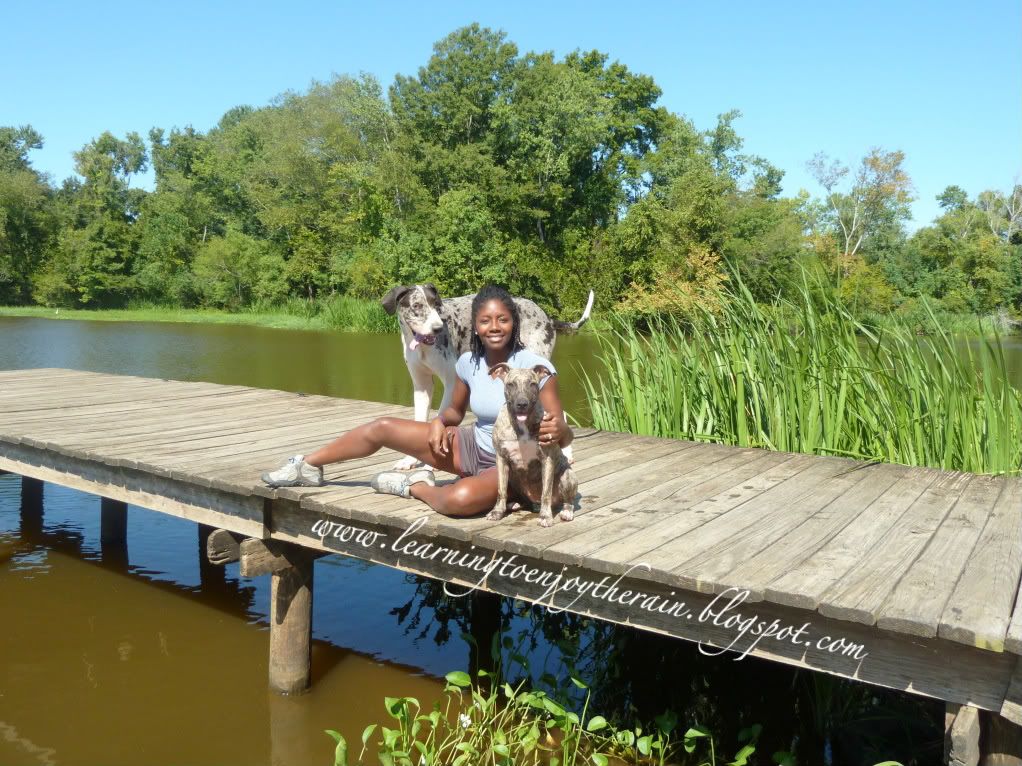 Gideon, Me, Eliza
Hubby is working tonight so I'm home with two mischievous dogs and one extremely patient cat. I get accused of not spending enough time with the doggies which is in reality not just an accusation but a fact. There are some days when I come home and I don't want to deal with our dog children. My sweet hubby always fills in on those days. This makes me wonder how I will be when we have children. Will I have these days? If or when I do have them, what will I do? I'm sure it will be different with kids. I think or at least I hope.
Ok, as you can tell everything has me thinking about children nowadays. So let me get back to the pets.
I got home from work today and I was so tempted to be a sluggard but I remembered something my pastor said at church last week and popped out of bed. I'm sure the dogs would be grateful for his message because I would be still laying in bed. I'll try to remember to thank my pastor on behalf of my dogs this coming Sunday.
Before I go any further, I must say that I make reference to the dogs a lot which shows my bias. I do have a slight preference for our doggies over the cat. I love kitty too but it's different. I know I should love all my animal children the same but I don't.
Anyway, when I got the dogs from the backyard they were so happy to see me that they could not control themselves. We played outside to get off some of that energy then I rinsed off their paws and brought them inside. They stuck close to me the entire time. While I was washing the dishes Gideon kept leaning on me. Eliza was so close to my feet that she was almost sitting on them. They are so sweet--I love them. Both dogs give the best "puppy dog face." They did try to gnaw on Sampson a few times but I had to remind them that he's their brother too.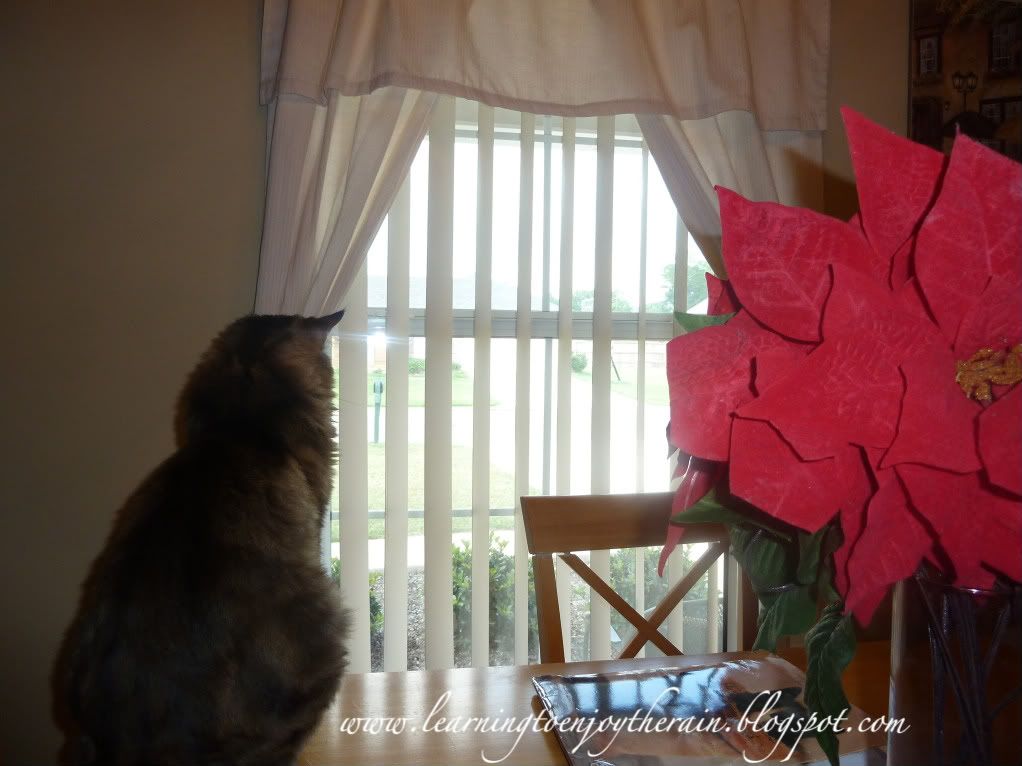 Sampson seems deep in thought, possibly trying to plan his escape
Eliza does continue to be selfish with the toys and sometimes with the food. Gideon continues to (play) fight her for my attention or my hand for that matter. Sampson puts up with them but when he loses his patience (which does NOT happen often) he climbs to the highest point in the house and stays there. That way he wont be bothered by humans or his dog siblings. Overall they have all been getting along fairly well lately.
Although hubby was not home with us to enjoy the family time, it was still great. It was fun to see Gideon and Eliza staring at me while I did my workout video. They also looked so confused or maybe curious while I was listening to music and breaking it down in the living room. Life is good!
My husband says I speak most of my patois to the dogs and I believe him. Tonight, whenever they tried to get in the couch I spoke all patois. You would have thought you were in Jamaica if you were listening outside my door. I do this every time I scold them. I wonder if I will speak patois when I'm disciplining my kids in the future.
So I'm curious about what you guys do. Do you discipline your kids in another (?native) language or accent? Do you find yourself resorting back to your native tongue whenever you are upset, tired, or nervous? I do!
Mrs. K